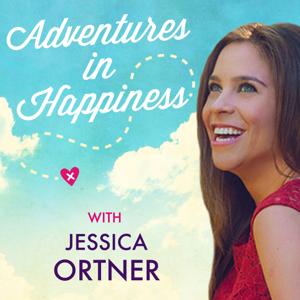 Do you know someone that is naturally happy, no matter the situation? What is the secret to their perpetual positivity that gives them a genuinely happier life? Today, we're going to learn about positive psychology, aka the study of happiness, with best-selling author Alex Jamieson. Tune in to hear about proven techniques based on this scientific field of study and how it can be used to improve the quality of your life. We'll learn how to get clear on the mindsets that serve and the clutter getting in the way. Plus, Free Gift Alert! Alex is giving away a sassy strong guide to creating a life filled with what you actually want to do. Get it here! Be sure to check out Alex's awesome podcast, Her Rules Radio, and her latest book, Women, Food & Desire.
You can also find out more about Alex at herrulesradio.com or at deliciousalex on Instagram.
As I mentioned, my brother's new children's book, My Magic Breath: Finding Calm Through Mindful Breathing, was released on Tuesday. It is a wonderful book that teaches your little ones how to embrace happiness and breathe away lingering bad feelings. Get your copy today!