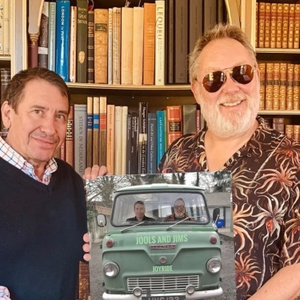 Jools and Jim are joined by musician and singer-songwriter Suggs, who makes a scheduled stop in this week's episode. With a career spanning over 40 years, the Madness frontman shares stories of getting lost in France and pretending to drive in his uncle's car. Jim dispenses caution over an unlucky colour, and the three workshop an invention to aid in paying tolls – plus there's talk of unexploded bombs, extended periods of eating and why you should always check an ashtray before you empty it…
A Dig! Studios / Warner Music Entertainment podcast.
Produced by Molly Stewart.
 See acast.com/privacy for privacy and opt-out information.