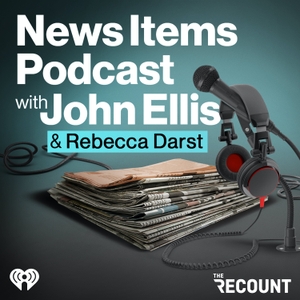 Here are the news items:
DARPA has selected General Atomics, Lockheed Martin, and Blue Origin to develop concepts for a nuclear-powered space rocket. It hopes to reach orbit in 2025. 
Domino's is launching an autonomous vehicle program to deliver pizzas in Houston.
Democratic polling firms analyze their "major errors" in 2020.
Coinbase will be the first major cryptocurrency company to go public on Wednesday.
Germany's nationalist, right-wing party has come out in support of leaving the European Union.
PLUS: John interviews journalist and documentary filmmaker Chris Isham about the ongoing efforts to find the origins of COVID-19.
Learn more about your ad-choices at https://www.iheartpodcastnetwork.com