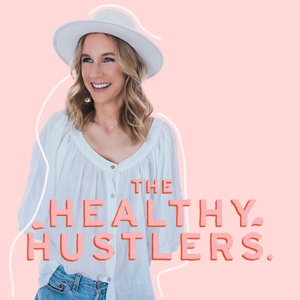 Purely the best, Pure Harvest range of natural and organic products are made the way nature indeed. Without any artificial additives, sweeteners or chemicals Pure Harvest range of are available at Coles, Woolies and leading independent health food stores Australia-wide.
Today I'm very very excited to finally be reunited with one of my besties, the beautiful, the funny, and very wise, Tegan Martin. After being separated for the most part of 2020, thanks COVID, I asked Tegs to join me back on the mics for the final episode of The Healthy Hustlers for season 4.
I know you are all very familiar with Tegan, who joins me for our thought-provoking chats on Hustlers Healthy Hacks. So I thought it would be great to get a little insight into the healthy habits and self care rituals that have helped Tegan's mind thrive throughout this challenging year.
Always a bright spark, Tegan's energy is infectious and her thoughts and opinions are some of my favourites. Adored by everyone she meets, Tegan is driven, hardworking a real go-getter. A TV Presenter, Model and Social Media Personality, Tegan has a booming career which sees her regular front and host the major red carpet events in our country and feature our TV screens.
Thanks to Pure Harvest for making this episode possible. Pure Harvest range of all-natural and organic nut milks and pantry staples are available in Coles, Woolworths, independent grocers and health food stores Australia wide. Check out the full range at:
Follow Tegan: https://www.instagram.com/tegan.martin
Subscribe to Tegan's mailing list and get her 5 Daily Mindset Rituals: https://www.teganmartin.com/
Follow your host, Madelyn: https://www.instagram.com/madelyncarafa
For all podcast updates and guest announcements follow: https://www.instagram.com/thehealthyhustlers
Join me and other hustling females in our supportive Facebook Community: https://www.facebook.com/groups/288287145154102
Download your FREE HEALTHY GUIDES: https://www.thehealthyhustlers.com/healthy-guide