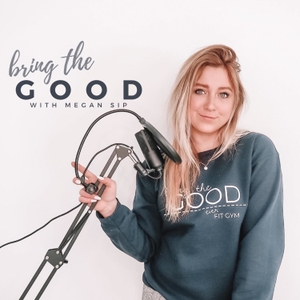 Please feel free to reach out if they enjoy learning about MLMs at all for the occasional episode or not really. Input is so helpful! Thanks always for the support! xx (the audio is from my YouTube video so the audio may sound off) 
Music from Epidemic Sound:  Feverfew - Sarah
_______
What do you want to hear next?? Dm your suggestion on insta @itsmeganmarie_ OR @bringthegood_podcast & I will dedicate that episode to you!
xx,
Megan
YouTube: itsMeganMarie
______
As always, if you loved this episode and found it helpful please share it with a friend and/or tag me on your insta story so I can shout you out! Or do me the biggest favor of love and leave some feedback! I want to keep creating content that you love!
Chat soon!