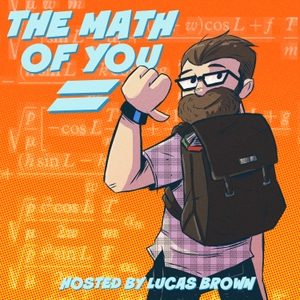 Episode 098 - 20th Century TV and the Bob Universe, feat. Brett White
07.18.2019 - By The Math of You
TV writer for Decider.com and host of Must Have Seen TV Brett White is here to discuss television of the 20th century. Along the way, we discuss the regional variations of "do what?", learning about german politics from some robots on the Satellite of Love, and when Bob Newhart met Rob Liefeld, then became a force ghost.
Signature Cocktail: the Darryl A convivial beverage capable of turning friends into family.
3/4oz green chartreuse1oz botanical gin1/4oz lemon juice1 1/2-3oz dry cider
Shake all ingredients except cider with ice and strain into a cocktail glass. Top with cider and add a big chunk of ice. 
Follow Brett on Twitter at @BrettWhite, follow the show at @TheMathOfYou, and my wacky adventures at @lokified. If you'd like to be a guest on the show, send an email to themathofyou@gmail.com.
If you like the music on the show, go to bit.ly/TheMathOfYou See acast.com/privacy for privacy and opt-out information.