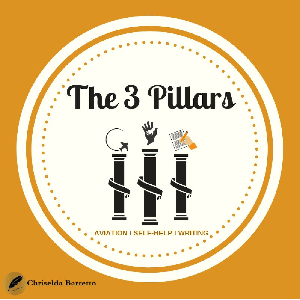 The 3 Pillars
By Chriselda Barretto
What's The 3 Pillars about?
Welcome to "The 3 Pillars" Podcast
The host Chriselda, is a prolific, multi-genre author of over 20 books, a motivational speaker and an Ex-Aviation Safety Training Instructor, with over 2 decades of experience in the field of Aviation Safety.
She will be interviewing expert guest speakers on topics centered on "The 3 Pillars" :
Pillar 1 - Aviation
Pillar 2 - Self-help
Pillar 3 - Writing
Different aspects varying from creative writing techniques, aerotoxic syndrome, image building, alternate health remedies, to self-publishing and much more will be discussed on the show.
Series 1 was focused on aviation and aerotoxic syndrome.
Series 2 is currently being aired and is focused on writing.
The next - Series 3 will focus on self-help.
Join Chriselda and her guests as she helps share important information in a casual, fun and relaxed sphere!