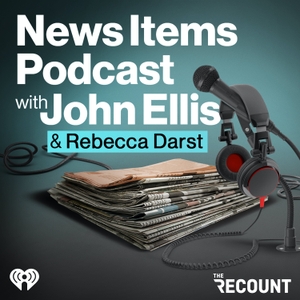 Here are the news items:
China is on track to build eight million electric cars a year by 2028, more than the rest of the world combined.
Researchers at the University of Michigan think they've found a "gate for conscious awareness" — the part of the brain that filters information and controls which stimuli reaches our consciousness
Facebook's Oversight Board has upheld the platform's ban on former President Trump, while also calling the indefinite suspension "inappropriate."
Regional election results in Madrid and the success of CNews (France's equivalent to Fox News) provide more evidence that the right is ascendant in Europe.
The White House's top Asia official warns against ditching the policy of "strategic ambiguity" regarding Taiwan. 
PLUS: John and Rebecca discuss inflation fears, and the Biden administration's rare communications missteps regarding the stimulus, interest rates and Fed Chairman Jay Powell.
Learn more about your ad-choices at https://www.iheartpodcastnetwork.com