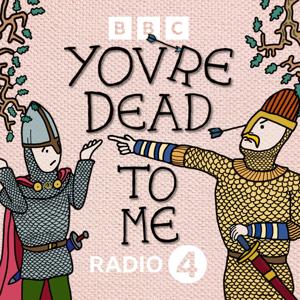 Travel back to the land of the Aztecs for stories of sacrifice and fancy diets. Greg Jenner is joined by comedian Joel Dommett and historian Dr Caroline Dodds Pennock to ask just how much food can be traced back to the Aztecs? Was cannibalism really a respectful process? And at what age were Aztec children expected to contribute to the family?
Produced by Dan Morelle
Script by Greg Jenner
Research by Emma Nagouse assisted by Josh Daniels
Radio edit by Cornelius Mendez
A Muddy Knees Media production for BBC Radio 4.