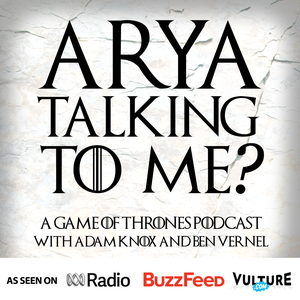 Adam Knox and Ben Vernel review the second-last ever episode of Game of Thrones, The Bells. There's Cleganebowl, there's a sibling reunion, there's a massive battle and some characters are finally pushed over the edge-- wait I already mentioned Cleganebowl. It's a spoiler-filled, intense discussion of an incredible episode of television.
Follow us on Twitter @aryatalkingtome, @adamgknox and @benvernel and like us on Facebook
#GOT #TheBells

 See acast.com/privacy for privacy and opt-out information.