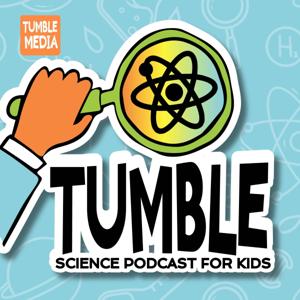 Why do some trees go dormant? You'll discover the answer for yourself in this interactive episode, with the help of tree scientist Nalini Nadkarni! Nalini has loved trees since she was little, and dreamed of inventing a special tree microphone to ask them questions. But she found the scientific process was a way to get answers, no special equipment needed. Nalini will guide you through making observations, asking questions, and discovering why trees shut down for the winter. 
Special resources for this episode are available on the blog for this episode, at sciencepodcastforkids.com.
Do you wonder how trees know WHEN to go dormant? We answer this question on a special mini episode, available to Tumble Patrons who pledge just $1/month or higher. Go to patreon.com/tumblepodcast to support the show and get access to all our audio extras.