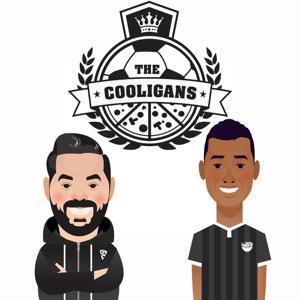 The Cooligans: A Comedic Soccer Podcast
By Alexis Guerreros & Christian Polanco
What's The Cooligans: A Comedic Soccer Podcast about?
Soccer is exciting, but soccer talk is so boring...UNTIL NOW.
Alexis Guerreros and Christian Polanco want to bring laughter to the beautiful game. Soccer is a growing sport in America and our goal (pun intended) is to show that American footy fans are unlike any other in the world. Through the lens of stand-up comedy, The Cooligans deliver hilarious takes on American soccer that are refreshing and fun and make fans of MLS and US Soccer enjoy the league much more than they ever thought they could.