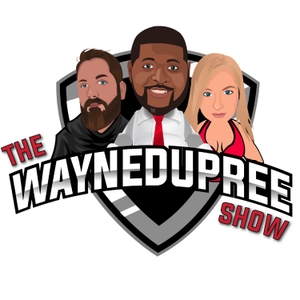 S10E1294: The Death of Free Speech Will Usher In A Future Of Slavery
04.01.2021 - By Wayne Dupree Show
This show is being sponsored by CBDLion. Visit www.cbdlion.com/wayne and use code: WAYNE to get 20% off your order.
The birth of political correctness and the recent popularity of socialism in the United States has carved a path to cultural restrictions or mob/majority rule. There is a political residue that seeps into our society. For most people, it seems that our political ideology is shaping our individual lives, instead of the other way around.
Support the show: https://patreon.com/wdshow
See omnystudio.com/listener for privacy information.