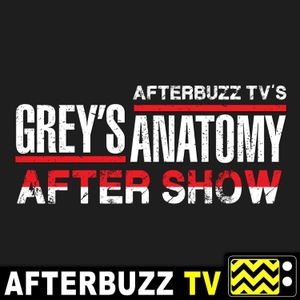 Richard is preparing to give a speech at a conference in LA but things aren't what they appear...Catherine helps Richard with his speech and it seems their relationship is back on track. We learn that Richard has been hallucinating and Catherine ins't at the conference with Richard. When he takes the stage and starts giving his speech the doctors notice his strange behavior and rush him to the hospital.
Teddy runs into Claire (her old roommate from New York) and they talk about Allison; who was not only a love interest to Claire but to Teddy as well.
Dr. Hayes has flashbacks of meeting his wife and the struggles they faced when she passed away from cancer.
Maggie has a new fling with another doctor who was her resident.
Host: Benny Adams, Lanisha Fisher, Haley Graves, and Chelsie Overocker
Follow us on http://www.Twitter.com/AfterBuzzTV
"Like" Us on http://www.Facebook.com/AfterBuzzTV
For more After Shows for your favorite TV shows and the latest news in TV, Film, and exclusive celebrity interviews, visit http://www.AfterBuzzTV.com
---
This episode is sponsored by
· Anchor: The easiest way to make a podcast. https://anchor.fm/app