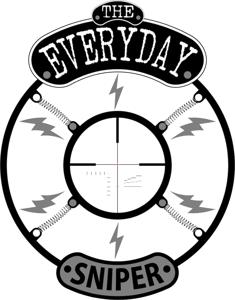 The Everyday Sniper Podcast: Safety First! 
Safety First Folk!,  There is a reason we harp on safety, safety is the one thing that can make an entire community look bad. If a picture tells 1000 words, what does a gunshot say, well ask Alec B, he can tell you what a lapse in safety can do to you.
In this episode, you get a nice little Frank rant on safety after the events of the weekend. People want to shoot the messenger to hide a violation rather than address the issue head-on.  Once it's public a public response is needed. So enjoy that rant.
Next, we talk Guardian Competition, the week prior we traveled to F7 in Texas. Gary Larson had his Guardian Event which I totally support.  At the same time, we also had the Gathering of Snipers. 
I enjoyed seeing everyone at the Gathering and Guardian Events.  
Quick Review, Zeiss LRP Scope is a winner. I touch on this a bit, I love it.  Anyway, I am getting back into the podcast swing of things. I need to get my groove back on, so I am ranting a bit to get my rhythm back. 
But thanks for listening, sharing, and commenting.