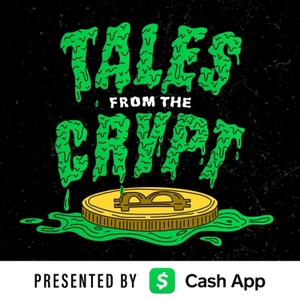 Join Marty as he sits down with Leo Zhang, founder of Anicca Research, to discuss:
- Is this mining ban real?
- How are Chinese miners reacting?
- The dynamics of communication between the Chinese and Western mining industries
- How will this migration affect hashrate in the short and medium term?
- What does this mean for the market for ASICS?
- What does capacity in the US look like right now?
- Hashrate derivatives
- much more
Follow Leo on Twitter
Check out Anicca Research 
Shoutout to this week's sponsors.
Cash App. Start #stackingsats today. Use the promo code: "stackingsats" to receive $10 and contribute $10 to OWLS Lacrosse when you download the app.
Lend at Hodl Hodl is a new non-custodial bitcoin backed lending platform, that allows peer to peer lending and borrowing between users, globally, anonymously & on your own terms. Create you offers & set your own terms on lend.hodlhodl.com
Compass Mining. Compass wants to democratize bitcoins hashrate and give everyone the ability to strengthen the network while mining bitcoin profitably. Thanks to Compass, it's never been easier to mine bitcoin. Check them out at compassmining.io
Braiins. Braiins are leaders in the mining industry; running Slush Pool, creating firmware to make miners more profitable (Braiins OS+), and building out Stratum V2 to help further decentralize mining and make Bitcoin more robust. Check out their mining profitability calculator.