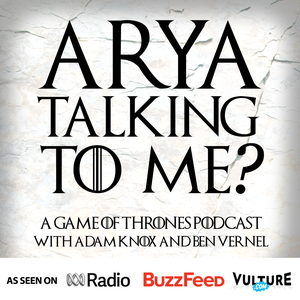 Adam Knox and Ben Vernel are back to review the third-last EVER Game of Thrones episode, and they really enjoyed it! They start by going over some of the response to last week's episode (of GoT and the podcast), read a listener email, then dive right into this fascinating episode of Game of Thrones.
Follow the boys on Twitter @adamgknox and @benvernel and the show @aryatalkingtome and like the show on Facebook!
#GoT #TheLastoftheStarks

 See acast.com/privacy for privacy and opt-out information.