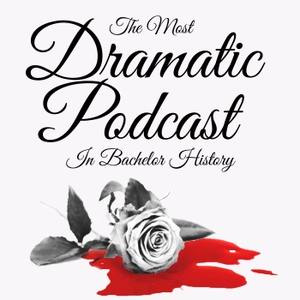 The Most Dramatic Podcast In Bachelor History
By Melissa Stetten
What's The Most Dramatic Podcast In Bachelor History about?
Melissa Stetten and Jensen Karp are Bachelor/Bachelorette super fans. They decided to sit down after each new episode for a few seasons, sometimes with a funny friend, to recap, analyze, and predict every single ridiculous thing that happened in Bachelor Nation. They no longer do this podcast because they began to respect their free time a little too much to always watch the show.
Jensen and his mom now do a love advice podcast over at MotherlyLovePodcast.com and iTunes. Check it out.