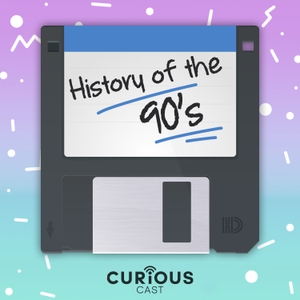 During this time of self-isolation, we thought you might need some viewing recommendations to help fill the time and take your mind off COVID-19.  So, on this episode of History of the 90s, host Kathy Kenzora is looking back at some of the best movies from 1999.  The last year of the 20th century is considered by many to be one of the greatest movie years ever with a flood of innovative and provocative films like never before.
For a full list of 1999 movies check out this site:
https://www.boxofficemojo.com/year/world/1999/?grossesOption=totalGrosses
Contact: 
Twitter: @1990shistory
Facebook: @1990shistory
Instagram: @that90spodcast
Email:  [email protected]
Guest:
Brian Raftery, author of Best. Movie. Year. Ever: How 1999 Blew Up the Big Screen
www.Brianraftery.com
Twitter: @brianraftery
See omnystudio.com/listener for privacy information.