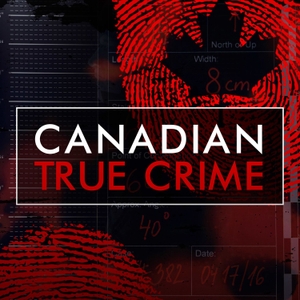 ONTARIO | In 2006, a close-knit family tried to deal with an escalating crisis, but they could only do so much before the situation ended in a devastating and senseless tragedy.
Resources related to Canadian Victims of Crime
Canadian Victims Bill of Rights (Bill C-32)
Get involved: pre-written email to send to members of parliament
Canadian Resource Centre for Victims of Crime
Office of the Federal Ombudsman for Victims of Crime
Canadian Crime Victim Foundation
Canadian True Crime gives back monthly. This month we have donated to:
Canadian Resource Centre for Victims of Crime 
Podcast recommendation:
I'm not a Monster
Thanks for supporting our sponsors!
See the special offer codes here
 
Don't like the ads?
Access early episodes without the ads plus bonus content and more on Patreon and Supercast. Learn more
 
Website and social medias:
Website: www.canadiantruecrime.ca
Facebook: facebook.com/CanadianTrueCrime
Twitter: @CanadianTCpod
Instagram: @CanadianTrueCrimePod
Instagram: @kristileehello
 
Credits: 
Research: Haley Gray
Additional research and writing: Kristi Lee in consultation with Colin Bullock
Audio editing and production: We Talk of Dreams 
Disclaimer voiced by the host of True
Theme Song: We Talk of Dreams
All credits and information sources can be found on the page for this episode at canadiantruecrime.ca/episodes.
 See acast.com/privacy for privacy and opt-out information.