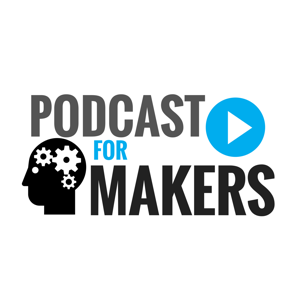 The Podcast For Makers (MakerCast)
By Passionate people in the fields of manufacturing, CNC machining, welding, fabricating, 3D printing, education with STEM curriculum, robotics, and woodworking, ...
What's The Podcast For Makers (MakerCast) about?
This show is about being a maker and everything it means to be one.
MakerCast seeks out makers of things and celebrates their uniqueness, skill set, and drive. Their stories, the themes that drive them, and the real answers to your questions are found here. Whether in a makerspace or garage or barn, making is the heart of us.