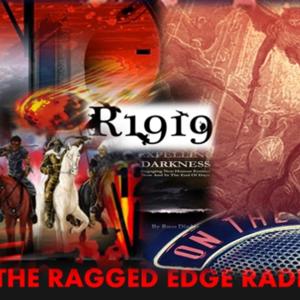 THE RAGGED EDGE RADIO ....with Russ Dizdar
By Russ Dizdar
What's THE RAGGED EDGE RADIO ....with Russ Dizdar about?
THE RAGGED EDGE RADIO with Russ Dizdar THE VOICE OF SHATTER THE DARKNESS Home of Theology for the 3rd millennium FREE training courses JOIN-FOLLOW to get broadcasts sent directly to you. Thanks for your prayers and being here. Mail site  http://www.shatterthedarkness.net/ 
See  www.tenmillionfierce.com   and RussDizdar.com  for bio info
Go to THE RAGGED EDGE RADIO.COM and sign up for the free digital M-F news letter and update, the newest audios, broadcasts and training mp3s are there.