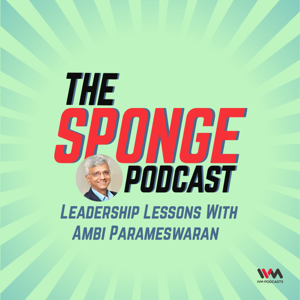 The Sponge Podcast
By IVM Podcasts
What's The Sponge Podcast about?
The Sponge Podcast - Leadership Lessons with Author and Veteran Adman with 40 years of experience in advertising - Ambi Parmeshwaran.
Each episode is an in-depth conversation about a chapter from Ambi's new book Sponge - Leadership Lessons I Learnt From My Clients
Host Amit Doshi sits down with Ambi as he shares some of the best advice he's gotten over the years from reading, asking questions, observing, and acting more like a sponge.