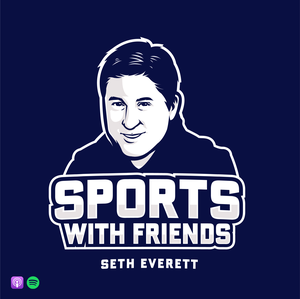 205. The 1st pick in the NHL Draft 2019 : Jack Hughes of the New Jersey Devils (+ GM Ray Shero and G Cory Schneider)
07.10.2019 - By Sports With Friends
This episode is presented by Swet Tailor. Use the promo code FRIENDS for 25% off your whole order!
In 2019, the New Jersey Devils won the NHL Draft Lottery and selected 18 Year old American Jack Hughes with the first overall pick. This episode features an exclusive interview with young phenom.
Also, exclusive interviews with Devils' General Manager Ray Shero and Goalie Cory Schneider. In this discussion, they discuss why Hughes was the first pick, and what his impact will mean on the franchise. Also, Schneider opens up about his determination to rebound from a disappointing 2018-2019 season.