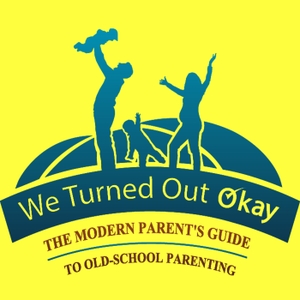 The We Turned Out Okay Podcast
By Worry less and enjoy more in your parenting! Karen Lock Kolp shares practic
What's The We Turned Out Okay Podcast about?
What kind of hijinks did you get up to as a kid? Did you climb trees? Did you run around outside barefoot? Did you eat raw cookie dough?
Maybe you wanted to do these and other crazy things, but you weren't allowed…
Let me ask you this: what if your children wanted to? Would you let them?
If you hesitate there, well, you're in the right place. The We Turned Out Okay podcast is where we learn the hows and whys of hovering less and enjoying our young children more. You get to learn from host Karen Lock Kolp's mistakes, but especially from the successes of her guests. Each helpful, lively conversation illustrates why this show really is "The Modern Guide to Old-School Parenting."