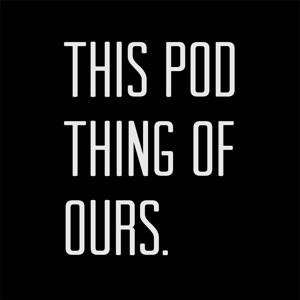 This Pod Thing of Ours
By This Pod Thing of Ours
What's This Pod Thing of Ours about?
A comedy podcast that may or may not be about The Sopranos. Hosted by Austin and Brent. New episodes every Tuesday! In the spirit of asking for forgiveness instead of permission, be warned this podcast may not be suitable for work and may at times, get quite uncomfortable.
Please subscribe, rate, and review! Help us grow our audience, and share!
Get in touch with us at either [email protected] or through our SoundCloud feed at soundcloud.com/tptopod.