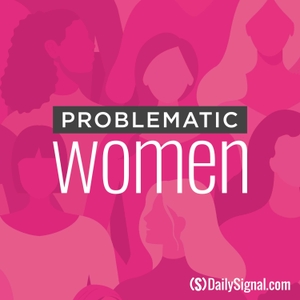 This Reporter Spent 2020 Covering Riots. Here's What She Saw.
12.17.2020 - By Problematic Women
This year has been strange for all of us, but especially for Shelby Talcott, The Daily Caller's media reporter and field correspondent. 
Talcott spent much of 2020 traveling across America to report on the race riots and protests. Today, Talcott joins "Problematic Women" to share what it was like to be in the center of the conflict as businesses were burned and looted, and even her own experience of being arrested at one of the demonstrations. 
Plus, we discuss the Lifetime Christmas movie "Feliz NaviDAD" with Mario Lopez and why we all love to watch Hallmark and Lifetime movies, despite them being cheesy and predictable. We also crown our "Problematic Women of the Week" and take a moment to recognize that the holidays are a challenging time for many as we remember lost friends and loved ones. 
And be sure to check out the "Problematic Women" favorite interview of 2020 here.
Enjoy the show.  See acast.com/privacy for privacy and opt-out information.