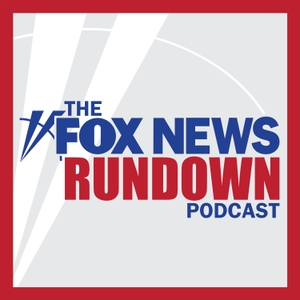 The murder trial of former Minneapolis police officer, Derek Chauvin for the death of George Floyd began on Monday. Last May a viral video showed officer Chauvin pressing his knee on Floyd's neck for nearly nine minutes until he died while being put under arrest. Violent protests erupted in the city of Minneapolis and across the U.S. following Floyd's death. FOX News National Correspondent Matt Finn has been covering this story since the beginning and was outside the courthouse during day one of the trial, he joins the Rundown to weigh in on the opening statements and what the atmosphere is like in Minneapolis. Former D.C. police detective and Fox News contributor Ted Williams also joined from Minneapolis to explain why he thinks this trial will become the "battle of the experts" and how this trial could impact the future of policing.
On this date 40 years ago and just 69 days after becoming President of the United States, Ronald Reagan had an assassination attempt made against him. Six shots were fired at the President and those traveling with him as he tried to enter a waiting limousine. The first severely wounded Press Secretary James Brady. Two others hit a Washington D.C. Police Officer, Tom Delahanty and a secret service agent, Tim McCarthy, who were both trying to shield the President.  The final shot ricocheted off the limo and hit President Ronald Reagan. Bret Baier, is the host of Special Report with Bret Baier and Chief Political Anchor on the Fox News Channel joins to discuss a new documentary available now on Fox Nation "The Attempted Assassination of Ronald Reagan" the 40th Anniversary of the shooting.
Plus, commentary by Deroy Murdock, FOX News Contributor and Contributing Editor with National Review.