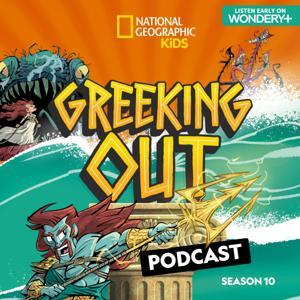 Oh Muses! In this episode we tell the tale of the Greeks arriving in Troy. We encounter two grown men acting like toddlers, more women being kidnapped, war, death, a divine plague, and a man gets dragged behind a chariot.
If this sounds like too much, maybe skip this one.
—----
National Geographic Kids Greeking Out is a kid-friendly retelling of some of the best stories from Greek mythology. Check Out bit.ly/ZeusOut to meet Zeus the Hamster and his friends—Athena the cat, Ares the pug, Demeter the grasshopper, and many more—who also listen to the Greeking Out podcast. Watch a video, read an excerpt, or check out the truth behind the stories!