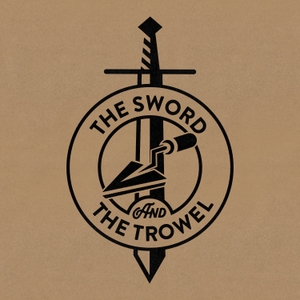 Today on The Sword and The Trowel, Tom Ascol and Jared Longshore talk with Pastor James Coates after his release from prison, where he was placed after refusing to comply with the Canadian government's COVID-19 guidelines his church. They discuss the state of Grace Life Church, what it was like for Pastor Coates in jail, how to pray for the church - which now has chain fences placed around it, and the importance of strong theology and commitment to God's word in the face of persecution.
 
Be It Resolved | SBC21 Founders Conference: https://founders.org/sbc21/
Grace Life Church: https://gracelife.ca/
Carpe Fide: https://www.carpefide.com/shop/p/come-take-my-pulpit-shirt
2022 National Founders Conference: Militant & Triumphant | https://founders.org/2022conference/
Become a part of the F.A.M. | https://press.founders.org/fam/
Strong and Courageous: Following Jesus Amid the Rise of America's New Religion | https://press.founders.org/shop/strong-and-courageous/
The Institute of Public Theology: www.instituteofpublictheology.org
Watch #WieldTheSword | https://founders.org/wieldthesword/
 
Follow Founders Ministries:
Website: https://founders.org
Facebook: https://www.facebook.com/FoundersMin/
Twitter: https://twitter.com/FoundersMin
Instagram: https://www.instagram.com/foundersministries/
 
All Founders Ministries resources are copyrighted and any use and distribution must be approved by Founders Ministries.