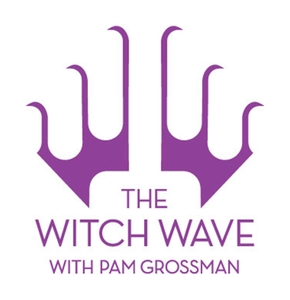 Twin Temple bandmates – and real-life couple – Alexandra and Zachary James describe their music as Satanic Doo-Wop. Their classic 50s and 60s rock 'n roll sound is an irresistibly catchy contrast to their deliciously diabolical lyrics about witches, magic, sex, and liberation. As occult practitioners, Twin Temple also draw from their magical beliefs to create provocative and irreverent rituals on stage and on screen, and their albums have garnered praise from such outlets as VICE, NYLON, and The Los Angeles Times.
On this episode, Twin Temple discuss how they use witchery to craft their music, why radical politics and magic are sexy bedfellows, and some lessons they've learned from the Dark Lord.
Pam also discusses the historical relationship between witches and the devil, and answers a listener question about how to tame his shadow.
Our sponsors for this episode are Weiser Books, The Pretty Cult, Mithras Candle, Hauswitch Home + Healing, and Lindsay Mack's Tarot for the Wild Soul.