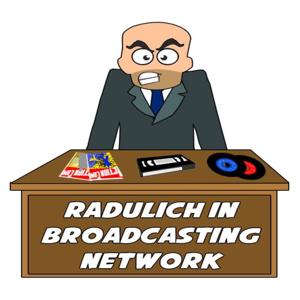 Unspoken Issues #58 - Soviet Super Soldiers #1
07.27.2022 - By W2M Network
Unspoken Issues #58 - Soviet Super Soldiers #1
Darry, Dean, and Jesse take a look at a 64-page one-shot from 1992 focusing on the lesser-known heroes of the Soviet Union. Telling an espionage tale featuring a cadre of Russian heroes and villains, "Soviet Super Soldiers" #1 sets the stage for what may be to come for this eastern European cast.
To join the Unspoken Issues Facebook group to chime in and vote on the polls head to - https://www.facebook.com/groups/752283055418869
Make sure to check out the articles over at https://theunspokendecade.com and stay in touch and participate in the discussion on Facebook by going to https://www.facebook.com/pg/theunspokendecade and checking out the latest posts!
To check us out on the player of your choice click here https://linktr.ee/markkind76
Also, check out the W2M Network Discord - https://discord.gg/aydMgvUN9d