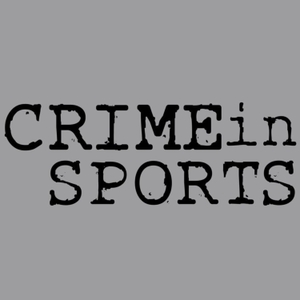 #255 - Violence, Cocaine & Shotguns - The of Quarrelsomeness of Tyler "The Beast" East
05.04.2021 - By Crime in Sports
This week, we explore a story that was seemingly very predictable. This is the first episode ever, where we cover the sibling of a CIS alum. He was aggressive, and very violent, which made him a pretty decent MMA fighter, but a terrible fit for any other situation. His constant bouts of violence, fueled by anger, and cocaine left people in fear, right up until the end of the story, which is possibly the craziest ending of any of our stories!
Be a three time state wrestling champion, follow in your older brother's footsteps in both crime & career, and end your story like a western movie with Tyler "The Beast" East!!
Check us out, every Tuesday!
We will continue to bring you the biggest idiots in sports history!! 
Hosted by James Pietragallo & Jimmie Whisman 
Donate at... patreon.com/crimeinsports or with paypal.com using our email: [email protected] 
Get all the CIS & STM merch at crimeinsports.threadless.com 
Go to shutupandgivememurder.com for all things CIS & STM!! 
Contact us on... twitter.com/crimeinsports 
facebook.com/Crimeinsports 
instagram.com/smalltownmurder