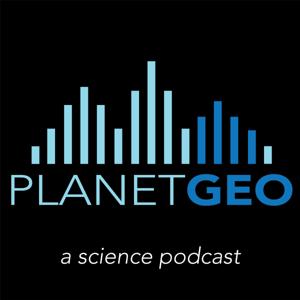 This is a re-release of a much earlier episode on Dams.  In our newly recorded intro, Jesse and I are in person and sitting across from each other as we give a little prelude to the episode.  We also decide to re-release our dams revisited episode from earlier this past summer.  Enjoy!
In this episode we cover....you guessed it, dams!  Dams are incredible manmade features that can not only dominate the landscape but also dominate the river system and fundamentally change how the rivers operate. 
We discuss everything from the amount of dams in the United States to major dam failures in the recent past, and highlight some of the basics of how dams fundamentally affect streams when they are installed. 
Here are some highlights of the statistics we cover! There are roughly 91,000 Dams in the USThey Impound over 600,000 miles of river or 17% of riversThe average age is 59 yearsThe number of high-hazard potential dams is over 15,000 and increasingIt is estimated that over 70 billion dollars is needed to properly upgrade these dams.  For perspective, 425 billion dollars are spent each year on Road Infrastructure.  About 75% of that comes from state and local governments.  25% comes from Federal.Dam regulation is largely up to each state and each person is responsible for about 200 dams.All too many are suffering from a neglected investment in infrastructure.Dams are this interesting intersection between geology, engineering, government oversight, and humanity.So why do we build them?  So many reasons: hydroelectric, irrigation, flood mitigation, recreation, municipal water

 
——————————————————
Instagram: @planetgeocast
Twitter: @planetgeocast
Facebook: @planetgeocast 
Youtube: https://www.youtube.com/channel/UCJ_A82nOMu0nIvZto6zMPqg
Email: [email protected]
Website: https://planetgeocast.buzzsprout.com/