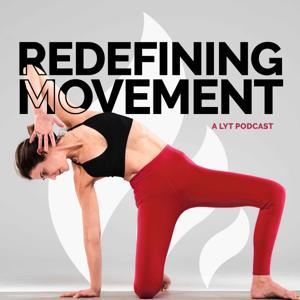 Wednesday Q&A: Hip Trouble, Flexibility vs. Mobility & Finding a Good PT
05.18.2022 - By Redefining Yoga
Welcome to Wednesday Q&A;, where you ask questions and we answer them!
In this Wednesday Q&A;, we answer your questions about finding the source of hip trouble, the difference between mobility and flexibility, and how to find a good PT.
Your questions:I have a student who has trouble crossing his legs and other hip-related yoga poses. Do you have any advice on figuring out where the problem might be?Flexibility vs. mobility: what's the difference?I've heard you talk about good PT (looking at the body globally) vs. bad PT (looking at a problem in isolation). Do you have any recommendations on finding a PT that falls into the good category?
To learn more, and for the complete show notes, visit: lytyoga.com/blog/category/podcasts/
Do you have a question?DM me on Instagram: @lara.heimannEmail me at [email protected]
Sponsor:Get 50% off one month of relationship coaching at relationshipschool.com/lara
Redefining Yoga is produced and published by Crate Media.
Hosted on Acast. See acast.com/privacy for more information.