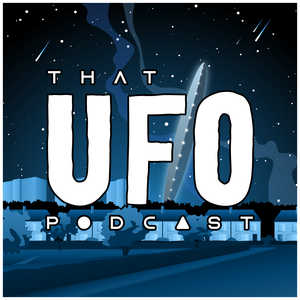 Andy & Dan sit down to speculate on our "What if..." series. We asked the listeners to give us their thoughts on what would change immediately following Disclosure (with a capital D).
We discuss travel, religion, would people go back to work, telepathy, enlightenment & more.
Thanks to everyone who contributed, please send over YOUR suggestions for future "What if..?" shows to [email protected]
Support the show;
www.Patreon.com/ThatUFOPodcast
Apple Podcast subscriptions (2 week free trial available)
www.BuyMeACoffee.com/ThatUFOPodcast
Manscaped are now on board as a sponsor and especially for listeners you can get 20% off on site plus free shipping, just head to Manscaped.com & use promocode: AndyUFO ..it's another way to support the pod :)
You can also sign up to Zencastr with 40% off for 3 months with promo code: ufopodcast at Zencastr or www.Zencastr.com/Signup. Start recording your own podcast or meetings today!
Get in touch with the show to book a place on future call-ins
Twitter: @UFOUAPAM
Facebook, YouTube & Instagram: "That UFO Podcast",
Email: [email protected]
Don't forget to subscribe, like and leave a review of the show.
Enjoy folks!
Keep lookin' up,
Andy