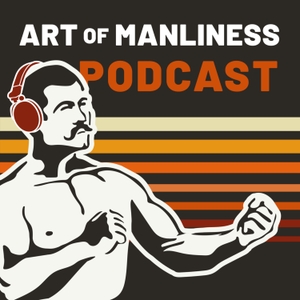 What You Can (Really) Learn About Exercise from Your Human Ancestors
03.10.2021 - By The Art of Manliness
We all know how indisputably good exercise is for you. Yet a lot of folks still find it a struggle to engage in much physical activity. To understand the reason that this conflict and tension exists and how to overcome it, it helps to understand the lives of our human ancestors. Though, not the way the popular culture understands them, but the way someone who's actually studied them understands them.
My guest is such an expert guide. His name is Daniel Lieberman, and he's a Harvard professor of human evolutionary biology and the author of Exercised: Why Something We Never Evolved to Do Is Healthy and Rewarding. Today on the show, Daniel shares what we can really learn from our ancestors as to our modern relationship with exercise, while debunking some of the popular myths about our hunter-gatherer history. We begin by talking about how very recent, and actually quite weird, the whole concept of exercise is. We then discuss the fact that our ancestors were not the natural super athletes we typically imagine, what their state of physicality was really like, and how understanding their lifestyle can help us understand the competing interests going on in our own minds and bodies that can leave us feeling ambivalent about getting up and moving around. We then discuss if, as it's been said, "sitting is the new smoking," and the less and more healthy ways to sit. Daniel unpacks whether we're evolved for running, how our ancestors' strength compares to our own, and whether or not exercise helps us lose weight. We end our conversation with how this background on the past can help us in the present, by showing us the two factors that are critical in helping us moderns make exercise a habit.
Get the show notes aom.is/exercised.
See omnystudio.com/listener for privacy information.