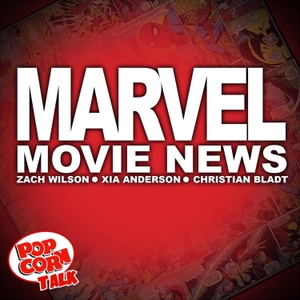 WHEN WILL "ENDGAME" STOP MAKING US CRY???! - MMN #240!
08.02.2019 - By Marvel Movie News
The latest deleted scene from "Avengers Endgame" is heartbreaking and begs the question if this movie will ever stop making people cry. We also get a cagey back-door announcement from Ryan Reynolds that we can expect Deadpool 3 as part of the MCU's phase five. Joining the panel today is Evan Mack! @EvanTMack
Follow Zach Wilson on Twitter!
@ThatZachWilson
Follow Xia Anderson on Twitter!
@Xia_Land
Follow Christian Bladt on Twitter!
@ChristianDMZ
---
This episode is sponsored by
· Anchor: The easiest way to make a podcast. https://anchor.fm/app
Support this podcast: https://anchor.fm/marvelmovienews/support