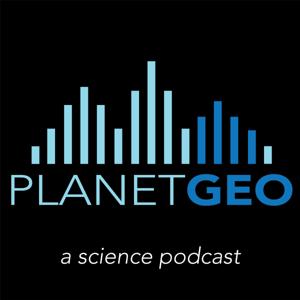 Learn all the basics of geology in our new conversational textbook - campGEO!
Available here: geo.campcourses.com
Join us this week for our interview of Dr. Robin George Andrews.  Robin George Andrews is a freelance science journalist based in London. His work has appeared in National Geographic, The New York Times, The Atlantic, Scientific American, Gizmodo, Atlas Obscura and elsewhere. He trained as a volcanologist, earning a doctorate in the subject, but then realized that telling people stories of spectacular eruptions and off-world scientific shenanigans brought him more joy than academia ever could. His upcoming book — Super Volcanoes: What They Reveal about Earth and the Worlds Beyond is out now - go buy a copy!
I must admit, it took Jesse and I a while to realize that the book is called Super Volcanoes - two words.  In other words, all volcanoes are super.  Most volcanologists strongly dislike the term Supervolcanoes - one word, that is typically used to describe Yellowstone National Park.  
Robin has a huge personality which made for a very fun interview.  We talked about Hawaii, Yellowstone, deep ocean volcanoes, Tonga, and Marie Tharp to name just a few.  Tune in to get all the details.  You won't be disappointed.
——————————————————
Instagram: @planetgeocast
Twitter: @planetgeocast
Facebook: @planetgeocast
Email: [email protected]
Website: https://planetgeocast.buzzsprout.com/