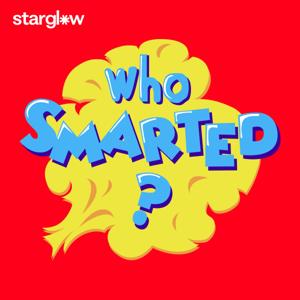 Who Smarted?
By Atomic Entertainment / Starglow Media
What's Who Smarted? about?
The funniest, smartest, most creative educational podcast on the planet! WHO SMARTED? uses hilarious storytelling, cool characters & surprising sound effects to teach curious Kids (5+) and their Adults amazing Science & History facts on just about any topic! A NY Times, Common Sense Media, and Apple Pick for Kids! From the creators of BRAIN GAMES and BRAINCHILD!