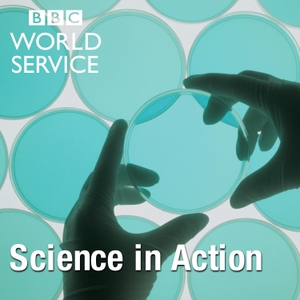 While vaccines against Covid -19 are being developed at unprecedented speed, none of them have been tested to see if they can actually stop transmission of the virus. They are designed to stop those who are vaccinated from developing Covid -19 disease, but not becoming infected.
This says Virologist Malik Peiris from Hong Kong University means while vaccinated people themselves may be protected they might also spread the virus.
Cells produced in the bone marrow may be responsible for an extreme immune response to Covid 19 in some people. Immunologist Lizzie Mann from Manchester University says this finding may help predict who will develop serious disease symptoms, and also provide a target for future treatments.
Extreme ice melt in the Arctic this summer may have a long term impact on the region says glaciologist Julienne Stroeve. She spent the winter in the Arctic and tells us about the environment she encountered.
And climate change is also impacting the tropics, research in Gabon from Ecologists Emma Bush and Robin Whytock shows a reduction of the amount of fruit available which is now impacting the health of forest elephants.
(Image Credit: Getty Images)
Presenter: Roland Pease
Producer: Julian Siddle