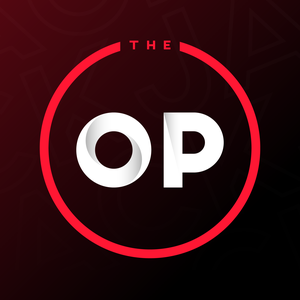 Five close man friends gather around to be robots.
This is the Official Podcast. Every Thursday. At 7pm EST. Or Every Wednesday at 7pm on audio. Links below.
FOR A FREE ONLINE VISIT AT THE BEST ONLINE MEN'S HEALTH CARE SITE:
https://www.GETROMAN.com/official
GET $100 OF FREE DELIVERY CREDIT AT POSTMATE:
download Postmates and save with code OFFICIAL
GET 25% OFF YOUR FIRST ORDER OF FANTASTIC FURNITURE:
https://www.JOYBIRD.com/official
PATREON: https://www.patreon.com/theofficialpodcast
MERCH: https://teespring.com/stores/the-official-podcast
Topics:
0:30 Intro
1:50 Robots
7:55 Places to get cheap "healthcare"
11:34 Kids Bop
16:20 Roman Health *Ad*
18:50 Masturbatory tales
22:05 Game of Thrones
32:17 Postmate *Ad*
42:56 Star Wars
46:57 Disney
54:50 Joybird *Ad*
56:30 Notre Dame
59:49 Hawaiian Missle Crisis
1:05:21 Assange
1:09:05 Jack Black leaking nudes
1:16:00 Guess the Video Game
1:18:32 Things We Like Corner
1:24:07 Final Topic, what would Michael Make?
Hosts:
Jackson: https://twitter.com/zealotonpc
Andrew: https://twitter.com/huggbeestv
Charlie: https://twitter.com/moistcr1tikal
Kaya: https://twitter.com/kayaorsan
Michael: https://twitter.com/michaelreeves08
The Official Podcast:
SubReddit: https://reddit.com/r/theofficialpodcast
Google Play: https://play.google.com/music/m/Iv4af6j46ldkjja7vwnvljbyiw4?t=The_Official_Podcast
Google Podcasts: https://www.google.com/podcasts?feed=aHR0cHM6Ly9mZWVkcy5tZWdhcGhvbmUuZm0vVE9QNzc4NDYyNTk4MA%3D%3D
Soundcloud: https://soundcloud.com/theofficialpodcast
Spotify: https://open.spotify.com/show/6TXzjtMTEopiGjIsCfvv6W
iTunes: https://itunes.apple.com/au/podcast/the-official-podcast/id1186089636
Music by: https://soundcloud.com/inst1nctive
Learn more about your ad choices. Visit megaphone.fm/adchoices