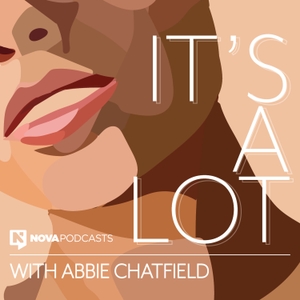 Listen up because Abbie has a word or two to say to media skeptics and misinformation spreaders (her own friend included).
Also, a TikTok video with two dudes questioning whether girls have hobbies sent Abbie into a luscious totally justifiable rant.
Send your Nightmare Fuel via voice note to [email protected]
CREDITS
Host: Abbie Chatfield
Executive Producer: Elise Cooper
Producer and editor: Lem Zakharia
LINKS
Matt D'Elia's Podcast https://www.mattdelia.com/
Podcast Instagram @itsalodpod
Abbie's Instagram @abbiechatfield
Get your It's A Lot merchandise http://bit.ly/itsalot-merch 
See omnystudio.com/listener for privacy information.