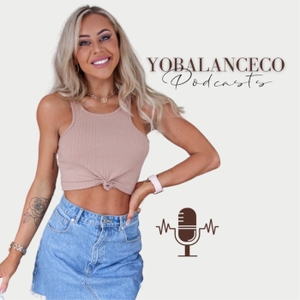 YO BALANCE CO.
By Christie swadling
What's YO BALANCE CO. about?
EPISODE 1: MY STORY. Christie Swadling aka CEE here, Central Coast-born now Cronulla, Sydney-based 22 year old beach babe, with a passion for all things nutrition, fitness, gut health, self improvement, self empowerment, and working with the power of your mind to find beautiful balance in all areas of life.  Raw, open and honest, here is the story of my Eating Disorder: how "malnunourished" (my personal word for that jumbled mixed-up mess of malnutrition, malnourishment, & that dazed out-of-touch mindset that ED causes) I was and how it affected my life.  It's been a long time coming - so let's get my deep dark past out in the open, shed some light, so you know the point of where I started upon this amazing journey to FIND MY BALANCE.  This is only the beginning. So listen up, tune in, & let's grow together, YO BALANCE CO!