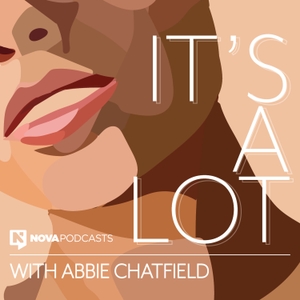 Are we really questioning the fact that the Atlanta shootings weren't racially motivated?
Abbie then moves on to a lighter note and unravels the elaborate table saga.
Plus on Nightmare Fuel a listener wants to know, what the heck to do when her partner wants her to be safe, but she really wants to go to the beach.
This episode of It's A Lot is sponsored by Esmi Skin Minerals. Use the code "ITSALOT20" at checkout for 20% off store wide https://bit.ly/3bHeeAQ 
LINKS
Intersectional.abc @intersectional.abc 
Alyssa Ho Writings @alyssahowritings
Kim Christine @kimchristine94
Christine Liwag Dixon @cmliwagdixon
'75-year-old Asian woman says she fought back after being attacked in San Francisco' Mercury News http://bayareane.ws/3c8v3pz
Podcast Instagram @itsalotpod
Abbie's Instagram @abbiechatfield
Get your It's A Lot merchandise http://bit.ly/itsalot-merch 
Nova Podcasts Instagram @novapodcastsofficial
Send your Nightmare Fuel via voice note to [email protected]
CREDITS
Host: Abbie Chatfield @abbiechatfield
Executive Producer: Elise Cooper
Producer and editor: Lem Zakharia
Find more great podcasts like this at novapodcasts.com.au
See omnystudio.com/listener for privacy information.