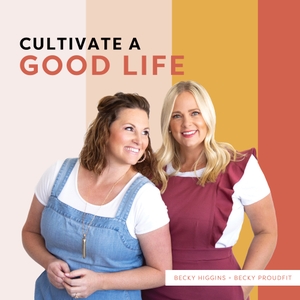 Fashion might not seem of utmost importance right now, but it really is a piece of who you are. Wearing the right clothes can bring more of you to the surface and help you be more YOU! Having been in fashion for over 10 years, our guest Reachel Bagley knows a thing or two (or a hundred) about fashion. Currently, she helps people discover their fashion profile and how to match their inside self to their outside self. Reachel helps people know their body type so they can hone in on the clothes that will work best on their body. In this episode, she teaches how to show respect for ourselves though the clothes we wear. She shares how to go through your closet and pare down your wardrobe to decide what fits and what you love. Bottom line: she emphasizes that clothes aren't a diary and we don't need to keep everything from the past. Instead, we should honor where we are in our journey, thus being more intentional about what is in our closet.
SPONSOR: Save 10% at [shinecosmetics.com](http://shinecosmetics.com/) with the code BECKY.
SHOW NOTES:
Follow Reachel on Instagram [here](https://www.instagram.com/cardiganempire/).
Check out her [website](http://cardiganempire.com/).
FOLLOW US ON INSTAGRAM: @BeckyHigginsLLC and @BeckyProudfit.
THANKS FOR THE LOVE! Love the podcast? Please share with your friends, tag us in your Instagram stories, and leave a review on iTunes!