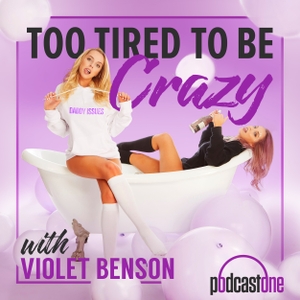 Violet and Gabriel ARE BACK spilling the tea and shedding some tears!!
Timestamps:
3:00 - 15:29 - Violet update on Taurus guy, quarantine depression, V attraction to insecure men, and why she's done with love.
15:30 - 33:16 - Gabriel's booty call gone wrong, don't just shove it in, and should you block him if he doesn't make you cum? (V & G disagree)
33:17 - 45:28 - V finally gets f*cked right but she's done with men so she dropped his ass, A trick to not cum too fast, and condoms - we don't know her....
45:29 -1:02:30 -G's getting a cat, how having a pet teaches you to love, V's allergy journey to her cat, saving lizards, and G shares a heartfelt story of when he lost his dog.
1:02:31 - end - V's childhood pets are all dead bc of them, and what to look forward to in next week's episode :)
Follow @TooTiredToBeCrazy on Instagram and send us your questions and funny stories for a shoutout in the next episode! and don't forget to leave a 5 star review and we'll see you NEXT THURSDAY!!