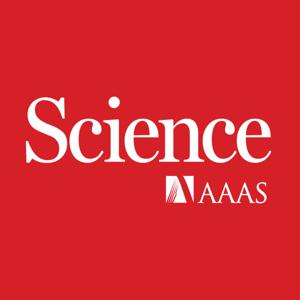 On this week's show: The ins and outs of the first global treaty on plastic pollution, and why the United States has so few Black physicists
First up, Staff Writer Erik Stokstad joins host Sarah Crespi to discuss the world's first global treaty on plastics pollution–and the many questions that need answers to make it work. Read a related Policy Forum here.
Up next, we hear from some of more than 50 Black physicists interviewed for a special news package in Scienceabout the barriers Black physicists face, and potential models for change drawing on a 2020 report that documents how the percentage of undergraduates physics degrees going to Black students has declined over the past 20 years.
In his excerpt, Willie Rockward, chair and professor of physics at Morgan State University, describes how a study group dubbed the "Black Hole" provided much-needed support for him and four colleagues who were part of the first cohort of Black graduate physics students at the Georgia Institute of Technology.
Next, Fana Mulu-Moore, a physics and astronomy instructor at Aims Community College in Greeley, Colorado, explains her 'life-changing' transition from research to teaching, and how it has given her a sense of purpose.
This week's episode was produced with help from Podigy.
[Image: Carl Campbell/Flickr; Music: Jeffrey Cook]
[alt: sheaves of plastic wrap photographed against a black background]
Authors: Sarah Crespi; Erik Stokstad
Episode page: https://www.science.org/doi/10.1126/science.adb1765
About the Science Podcast: https://www.science.org/content/page/about-science-podcast
See omnystudio.com/listener for privacy information.