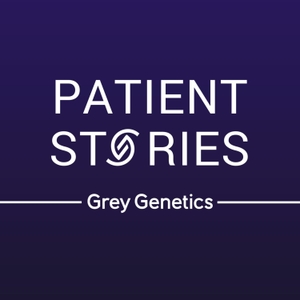 Erika and Garin were 30 weeks into a complicated pregnancy when they learned that their pregnancy was not viable. Erika was denied an abortion due to New York's 24 week cut-off so the couple travelled to Colorado to terminate her pregnancy. Their experience with New York's abortion law, and the realization about how others were affected by it, led them to share their story publicly and advocate for reform.
They founded the RHAvote campaign, the grassroots home for the Reproductive Health Act (RHA), a bill that decriminalized abortion in New York and brought the state's regulation of abortion in line with Roe vs Wade. They worked alongside a statewide coalition, and in January 2019, New York finally passed the RHA after being stalled for almost a decade.
After seeing the power of patient narratives first hand, they began organizing later abortion patients across the country (PatientForward.org). They are also parents to a 2½-year-old-daughter, Pepper.
Have thoughts or a related story you'd like to share? Leave us a short voice message here! We may use your message on a future show.
Related Links and Resources
PatientForward
RHAvote.com
Erika & Garin on Twitter: @RHAVote
Tolentino, Jia. "Interview With a Woman Who Recently Had an Abortion at 32 Weeks." Jezebel. June 15, 20216.
Tolentino, Jia. "How Abortion Law in New York Will Change, and How It Won't." The New Yorker. January 19, 2019.
The New York Times Editorial Board: A Woman's Right (Series). The New York Times. December 28, 2018.
Tolentino, Jia. "Interview with Dr." The Hairpin. September 20, 2013.
Check out other Patient Stories podcast episodes.
Read other Patient Stories on the Grey Genetics Patient Stories Page
Do you want to support Patient Stories? You can now make a donation online!
Want to support Patient Stories in a non-monetary way? Leave us a review on iTunes, or share your favorite episodes on Social Media.
Patient Stories on Twitter: @GreyGeneticsPod
Patient Stories on Instagram: @patientstoriespodcast
Are you looking for genetic counseling? Patient Stories is sponsored by Grey Genetics, an independent telehealth genetic counseling and consulting company. Book an appointment with a genetic counselor specialized in your area of concern. All genetic counseling appointments take place over secure, HIPAA-compliant video-conferencing or by phone.
Not quite ready for genetic counseling but still looking for guidance? Check out our new family history review services here.