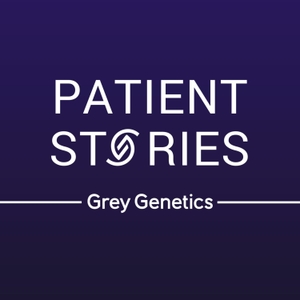 When Layla was pregnant, she knew there was a 1 in 4 chance that her child would have Sickle Cell Disease. Routine newborn screening was done in London when Suki was 5 days old. She would be notified soon if her daughter Suki had Sickle Cell Disease, or even if she was a carrier and had Sickle Cell Trait. Like other parents, Layla was told that no news was good news. She was relieved. Then, when Suki was a month old, there was a knock at the door: Layla was told that Suki did have Sickle Cell Disease. She was handed pamphlets and told that Suki would have an appointment at the hospital when she was 3 months old. Layla shares how their world changed and what her experience with motherhood has been like. She also shares how racism has impacted Suki's care, specifically during Covid-19, when Suki received care at a different hospital from where she is normally cared for by a dedicated team.
Links and Resources
Follow Suki on Instagram: @suki_lawson
Follow Layla on Instagram: @layls.x
Sickle Cell Society (UK)
Sickle Cell Disease Association of America
Addressing Health Disparities in Sickle Cell Disease. Interview with Barbara W. Harrison, MS, CGC. December 15, 2020. Genotypecast Podcast.
Listen to another interview with a young woman who has sickle cell disease: Invisible and Unpredictable. Interview with Mary Adenturinmo. September 25, 2018.  Patient Stories Podcast.
Have thoughts or a related story you'd like to share?
Leave us a short voice message here! We may use your message on a future show.
Check out other Patient Stories podcast episodes.
Read other Patient Stories on the Grey Genetics Patient Stories Page.
Do you want to support Patient Stories? You can make a donation online!
Want to support Patient Stories in a non-monetary way? Leave us a review on iTunes, or share your favorite episodes on Social Media.
Patient Stories on Twitter: @GreyGeneticsPod
Patient Stories on Instagram: @patientstoriespodcast
Are you looking for genetic counseling? Patient Stories is sponsored by Grey Genetics, an independent telehealth genetic counseling and consulting company. Book an appointment with a genetic counselor specialized in your area of concern. All genetic counseling appointments take place over secure, HIPAA-compliant video-conferencing or by phone.
Not quite ready for genetic counseling but still looking for guidance? Check out our new family history review services here.